Brand design is generally recognized by most as a design process. But this approach is not quite right. Brand design is not only a design-oriented process. When people prefer a brand, they focus on its stance and the value it adds to them. It can also be called the experience of feeling belonging. Brand design is a process about how the different characteristics of a business or an individual should be perceived in people's minds. Every business and person has a unique image and stance.
When you look at modern businesses with brand value, you will see that each of them has a unique concept and line. This concept and line is determined by the use of language, choice of colors and the brand perception they create. Brand image is in fact a determining factor in how consumers should perceive it, and how this value resonates in people's minds is also important. Typically, businesses create their own brand image through campaigns and advertisements, aiming to create a unique image of themselves, so that the image they create is accepted in people's minds.
When we look at businesses with brand value, we can see that each has its own concept and stance. This concept and stance is determined by the brand's language, color and perception. Brand image determines how consumers should perceive it. Brand design provides insight into how it resonates in the minds of consumers. Generally, businesses support brand image through campaigns and advertisements and support brand design.
Revealing Business Difference with Branding
Today, the biggest contribution of a business to becoming a brand is its story. A good brand story should reflect the goals and vision of the business. Thus, the brand value will achieve a strong profile.
If a business has a story that expresses and defines its brand value, it attracts the attention of its target audience and thus creates an emotional bond between the business and the consumer.
When building emotional connection, it is important to have a brand design process that supports the business's brand story. Businesses now have to give importance to perceptual studies rather than functional differences. Because there are many businesses operating in the same sector and offering similar products/services. Therefore, it should be able to stand out from other competitors in the sector with perceptual studies.
Brand Design Features
Creating a product or service that people do not need and marketing it as if they do is the most important factor determining consumer loyalty to the product or service. Therefore, the biggest factor in this process is the good construction of the brand design. In a good brand design process, when the story of the brand is reflected through the brand personality, it supports its commitments in the best way possible.
These factors play a strong role in the brand design process. Parameters such as human emotions, behavior and approach should be taken into account. Good brand design work has a powerful impact on all these causes.
What is a Brand Story?
It is a reason that reflects the mission and vision of a business and also represents the values that the company aims to offer to people. If this reason is told in the form of a story, it can create a lasting impression in the consumer's mind. So every time the brand is remembered, this story can come alive again. This plays an important role in increasing the brand's recall and value.
What Does Brand Awareness Mean?
It is the state that a consumer accepts and is aware of when buying a brand or a particular product. The brand actually preserves its own existence in the human mind through its logo and symbol. In a nutshell, it creates its impact on people through these elements. Actions that encourage the consumer to try the brand constitute the strategy to strengthen brand awareness.
When a consumer buys a brand, it means that they accept the business in their mind. The business gains a place in people's minds and maintains its position through its logo and brand design.
The more visible the business is, the stronger it gains in terms of brand awareness. Marketing materials and the way they reach people are important here. Because it is critical to differentiate it from other brands. A brand needs to have its own recognizable character so that people can easily remember it. When a satisfactory brand performance experience is offered and the consumer experiences this performance, they will choose the same brand again.
Headings for Brand Design
Brand Attributes:
Brands are remembered for their distinctive qualities. Apple is known for its simplicity, ease of use and unique high-end design. One of the main reasons why people feel better when using iPhone is the unique experience Apple offers.
Brand Advantages:
A brand's character and its defining elements can offer functional and emotional payoffs. The durability and low functional failure rate of Apple products is a perfect example. People who use Apple products prefer it because it has a simple working approach.
Brand Values:
Brands see the experiences they provide to consumers as a value. Apple's customer relationship is a company-designed experience and delivers it as a brand asset.
Brand Culture:
Each brand represents a unique culture and conveys it to people. If we look at Apple's brand culture, there is an emotional relationship between Apple products and consumers, and this relationship reflects the consumer's experiences. When the consumer sees positive impacts on the product, it brings them into Apple's creative world of minimalism and simplicity.
Brand Character:
Many brands have a defined character. Just as a person has a character, businesses also have a brand character. If we look at Apple's brand persona, it's cool, trend-setting and focused on creativity.
Brand equity is created by consumer adoption.
People generally feel happy and safe where they feel they belong. This is also true for brands. So people often identify with a particular brand when they prefer it.
In this way, feelings and thoughts about the brand are conveyed to the consumer through perception. The emotional bond created on the brand facilitates the acceptance of its services or products and leads to business adoption.
This also improves brand loyalty. If a business's brand image is consistent and stays true to the concept it has created, it guarantees that it will always remain in the minds of its consumers.
The created brand image creates a connection with the target audience of the business and thus obtains a sales guarantee. Emotional reasons such as happiness, sadness, love, excitement or eroticism are powerful factors that shape brand image. These factors play a role in determining brand character. In fact, this association indicates that people will have such feelings when they buy a product or service – in short, a brand.
What Does Brand Color / Tint Express?
Each brand has its own color and shade. The tone of the brand is related to the sector and the products/services of the business. Brand tone plays an important role in helping consumers easily remember the business. In fact, the use of color is critical for the business to express itself and stay in mind.
Brand atmosphere refers to the experience the business wants to create. For example, a business may prefer a spacious and minimal atmosphere and reflect this atmosphere in every area, from its products to its offices. The brand atmosphere is determined by the color and character of the business. All these elements are interlinked.
To give you a better understanding of our experience in this area Sabancı University that we organized at IMIS Passion You can review our activity study. This study clearly demonstrates what a comprehensive brand development process is.
Your Business Logo Design is the Eyes of Your Brand.
The most important role in the Brand Design process is played by the logo design of the business. Because logo design expresses the eyes of a business. Consumers first come into contact with the brand's logo, that is, with their eyes. Logo design should reflect the brand's story, promises, colors and atmosphere. In this way, the eyes reflecting the brand design of the business will have a much more stable appearance.
Brand Design Earns Consumer Trust and Emotions.
How do you feel when you buy a brand's product? If you feel special and satisfied, it shows that you value that brand. It also shows your commitment to the brand.
Choosing a brand means representing a certain standard of living in society, making a positive impression and, most importantly, creating emotions such as envy, admiration or sympathy. The impact of people's relationship with brands on perception has been revealed after many experiments. As time has passed, businesses have started to pay more attention to brand image, image and promises.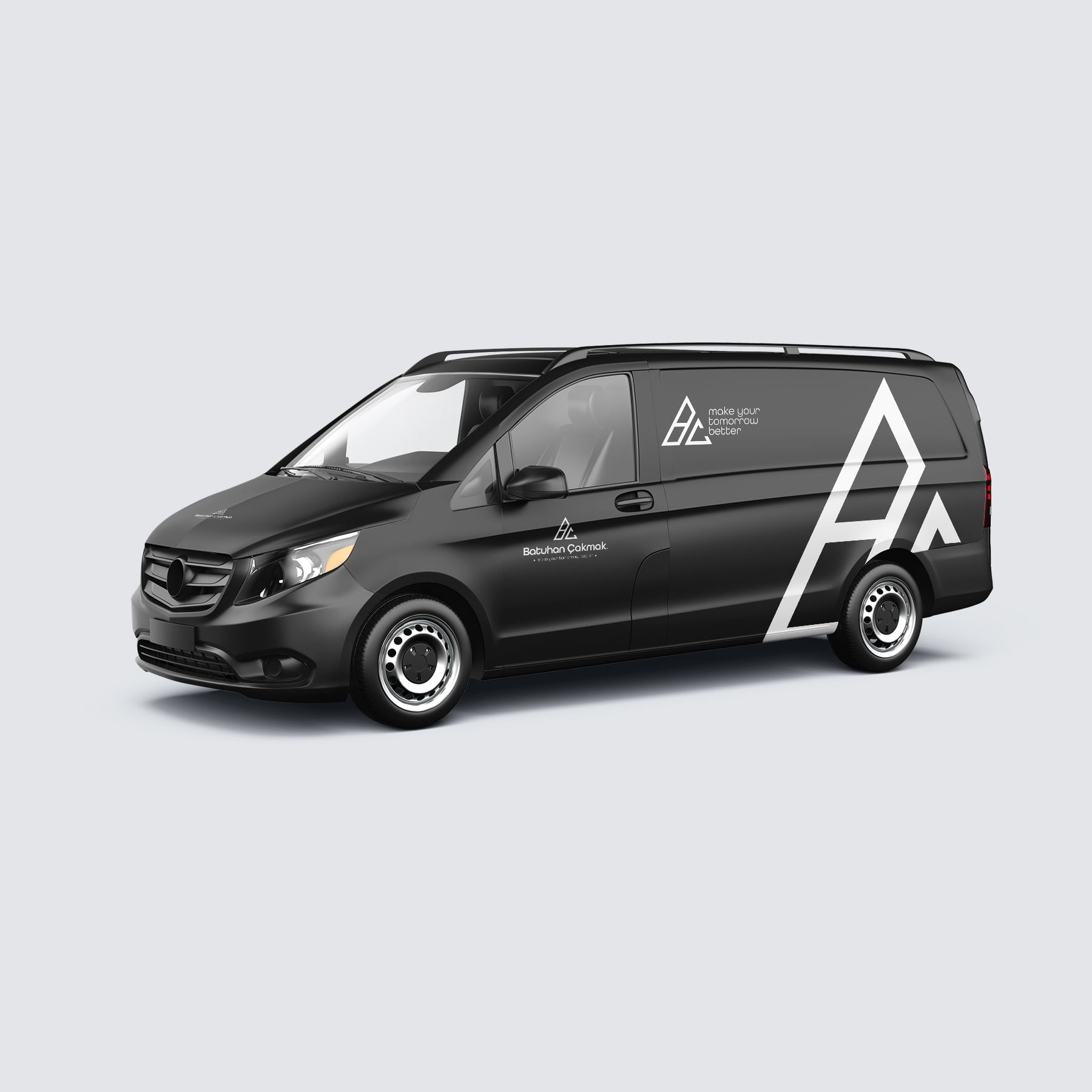 Advantages of Branding
Branding has become a necessity in today's conditions. The experience provided plays a role in people's quality of life. Today, most people prefer many brands that make them feel valued. It is now inevitable that branding is mandatory for businesses. While brand design creates an asset, brand image forms the backbone of the business.
These reasons can both accelerate the sales of businesses and help to create a loyal customer base that has bonded with the brand. In the process of creating a loyal customer base, brand work gains serious importance.
Featured Brands:
Brand image, which reflects the different aspects of a product or service with a trust-oriented approach, is important for brands that stand out. In general, consumers emphasize the characteristics that differentiate quality from other brands and make evaluations based on the perception of high quality. For example, a difference is that in Google's advertising service Ads, user-oriented search results appear in the search results for the target audience of the business in its own field.
Experience Driven Brands:
In this process, the brand design was also organized by taking these factors into consideration. Alternatively, Huawei's features that can meet the user's demands can be incorporated into the experience. In this way, brands that focus on experience and achieve success always realize rapid growth.
Brand design is also organized taking these factors into account. An alternative example is Huawei's features that can meet user demands. In this way, brands that focus on experience and achieve success witness rapid growth.
Passion Brands:
These are brands that the consumer connects with the brand and brands that the consumer demands or wants to own. Simply put, passion brands determine consumer preferences. For example, Audi's appeal to people in the business world or athletes choosing Nike illustrate this. For more information about our brand design work, please click here.
Visual presentation is the basis of the image. Using a unique and original symbol is an effective way to leave a lasting impression in people's minds.